At ResellerClub, we offer a variety of options to power your hosting business: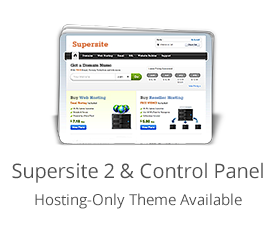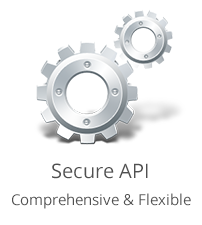 If you wish to have a completely customized storefront without getting into the technical nitty-gritties of an API integration, you should consider using WHMCS. Read on to know more.
Integrate your ResellerClub Account with WHMCS
---
WHMCS is an all-in-one client management, billing & support solution. Its powerful features and ease of integration make it the preferred interface by leading hosting providers in over 130 countries. Do not let the intricacies of selling hosting deter you! Grab this opportunity to simplify management of your hosting business using the ResellerClub WHMCS Modules!
ResellerClub Official WHMCS Module
The Official ResellerClub WHMCS Module, allows you to integrate our entire product portfolio with WHMCS.
What you get:

 Regularly updated & Completely Open Source – Can be tweaked to add the features you need

 Manage all ResellerClub Hosting products through WHMCS

 Secure & stable module developed by ResellerClub

 Available for free to all Resellers, with regular updates
Get started by downloading the Modules here. For information on Setup you can view our WHMCS Startup Guide
3rd Party WHMCS Modules for ResellerClub
In addition to the official ResellerClub Modules, Group Informática Ferraro (gIF) offers WHMCS Modules for all ResellerClub products.
What you get:

 Wide range of Hosting Modules tailored to each hosting product

 Product specific Micro-level management options including Hosting SSL Add-Ons, DNS Record Setup

 Automated renewal processing, Premium setup and configuration support

 Customizable Management dashboard

 Regular updates and upgrades to integrate new product launches by ResellerClub
Visit ResellerClub-Mods for detailed information on the various types of modules and features. You can also avail a25% discount on these modules. Login to the Resource Center & generate your Coupon instantly. Please note that every coupon is valid for 7 days from the date it is generated on.
Take your WHMCS Integration a step further with ThemeChilly!
---
ThemeChilly, a provider of premium WordPress Themes for web hosts and domain resellers integrates with WHMCS through Order form templates. Deploy a striking storefront powered by WordPress and provision ResellerClub's hosting products using either the Official or gIF modules.
What you get:

 Popular & easy to use WordPress interface to manage the storefront

 Customizable Hosting Plan Comparison templates

 Search engine optimized code with great potential for social marketing

 Extensive upselling options through widgets & adspots to boost revenue maximization

 Animated homepage sliders, integrated Domain search & a lot more
We have partnered with ThemeChilly to offer a 40% discount on all their services including WordPress themes, WHMCS Order Form Templates and Supersite Customization. You can get the Coupon code here and get started with ThemeChilly. Please note that every coupon is valid for 7 days from the date it is generated on.
With these selling options, create a powerful impression on your visitors and increase conversions to maximize returns on your marketing investment. Get started with reselling our hosting by downloading the official WHMCS mods. You can also avail of fantastic prices on hosting through our amazing hosting promotion and free migration promotion.
For more information about integrating WHMCS with your ResellerClub account, visit our website get in touch with us or leave us a comment below and we'd be happy to assist you!
There is no ads to display, Please add some