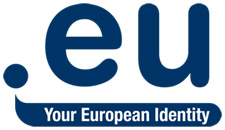 Over the years, we have consistently offered you some of the best promos, offers and discounts to help you grow your business. We are now excited to bring to you our annual .EU promotion that gives you new .EU Registrations at just $3.49 – a whole 50% off!
Why .EU?
With .EU you can take a single TLD and market it to a wide base of customers spread across 27 EU Member States. More than simply being an address on the web, .EU Domains help your customers create a strong European presence for their companies.
.EU is currently the eight-largest TLD in the world with over 3.4 Million Domains registered worldwide.
According to a report by Eurid, the total number of registrations at the end of Q1 represented an increase of 4.2%. The total number of .EU registrations increased in 19 of the 27 EU Member States, showing a strong annual growth in Bulgaria (43%), Estonia (39%) and Romania (22%).
Over the years .EU has been known to have a good Renewal Rate and it continued the tradition this year with a Renewal rate of 78% at the end of Q1!
.EU and ResellerClub:
We've long been a champion of .EU considering the massive Reseller base we have in the European Union. On our platform, .EU domains saw a growth rate of 9% in Q1, with a large section of our Resellers actively marketing .EU domains.
We have been working closely with Registries to provide you great promos throughout the year and with this promotion you get .EU Domains at 50% off! You can now offer .EU domains to your Customers at just $3.49, an Industry-best price compared to the average retail value of $9.69.
Data from our past .EU promos show that Resellers who actively market this promotion, have managed to more than double their registrations and enjoyed great profits through the increased customer base.
This promo will run between the 1st of August and the 30th of September. We have already activated the promo in the promo engine – All you need to do is log-in to your control panel to set your selling price.
For more information on the .EU promo, please visit our Promos page.